Here's how you can leave your review for the book by Cherie McCoy.
1 – View the Product Page
Visit the product page on Amazon for the book, Becoming Alive and Real: Journey into the Body's Truth.
Click here to access the Amazon product page now.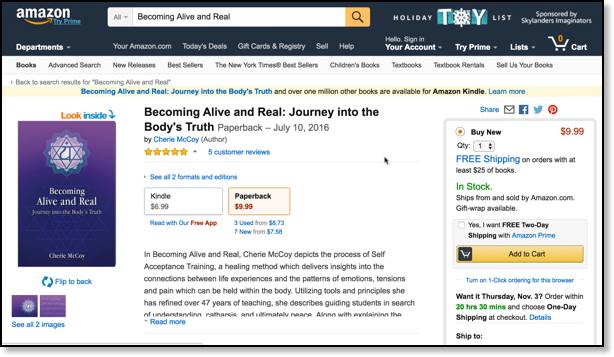 2 – Select to Write a Customer Review
Scroll down to the 'Customer Reviews' section. Click on the 'Write a customer review' button.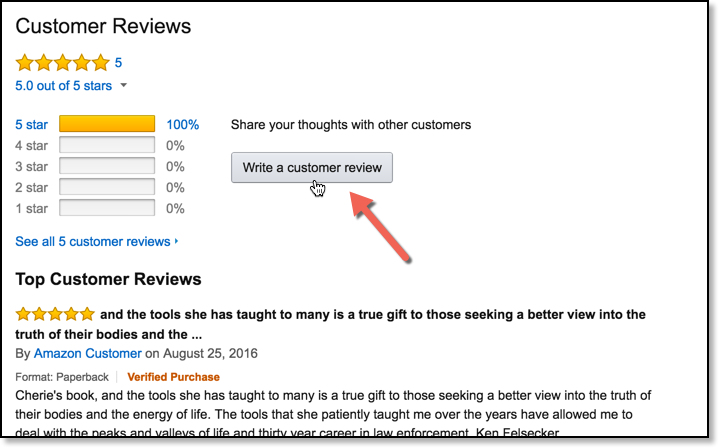 3 – Log Into Amazon
If you are not already logged into Amazon.com, you will be prompted to do so.
If you do not have an account with Amazon.com, click on 'Create your Amazon account' to start and complete the process. You'll need to follow the steps above again after you've created your new account and are logged in.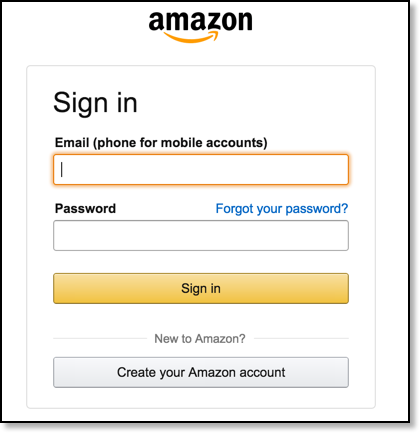 4 – Select a Star Rating
You'll begin by choosing a rating of 1 to 5 stars. Choose the rating you think is appropriate. We hope you love it!
5 – Provide Review and Headline
You'll begin by providing your review. Once you begin to enter your review, you'll also be prompted to provide the headline for your review. The headline is a one line summary of your review that appears in bold black text above your actual review.
It is recommended that you find the part of the book that really touched you, and write your review focusing on that. For example:
I really recognized myself in some of the stories that Cherie writes about. It made me look at how I live my life, especially how I get stuck in some non-productive ways, and how I might change.
After you've finished writing your review, click on the 'Submit' button to save it.